Be prepared to combat an overdose with naloxone.
What is Naloxone?
Naloxone is an emergency medication that reverses the effects of an overdose from opioids such as fentanyl, heroin, methadone, morphine. You can get a take-home naloxone kit for free, confidentially, from Public Health units and other service organizations throughout Ontario.
Be prepared to combat an overdose with naloxone. Download the instructional poster, and click below to find the naloxone distribution location nearest you.
If this is an emergency overdose situation call 911 immediately.
If you're looking for information about addiction issues, please contact your local public health unit.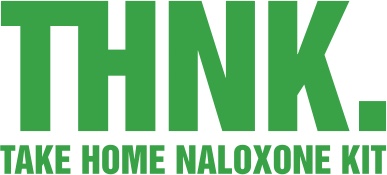 FIND YOUR NEAREST THNK LOCATION AND BE PREPARED.
Where to get a free naloxone kit: Check this list of participating pharmacies, community organizations and provincial correctional facilities where you can get naloxone kits and training on how to use them.